Kodaikanal,  'The Princess of Hill stations' lies in the southern Indian state Tamil Nadu. The place is a popular tourist attraction because of its beautiful forests, granite cliffs and waterfalls. The lush grasslands, thick forest covers and cool climate provide a much-needed break from the hot and humid climate of lower areas.
Getting to Kodaikanal is easy and requires a minimum of one hour to reach from the closest travel routes. If you're coming from afar, hop on a plane and land in the Madurai Airport, which is the closest t 120 kilometres. Planning a family trip? Catch a train to Kodaikanal via Palani Railway Station, closest at just 64 kilometres. If you are the sort who enjoys long road trips, then the journey to Kodaikanal is worth it; best routes are from Chennai (439 kilometres), Bangalore (305 kilometres) and closest from Madurai (116 kilometres).
If you are planning to visit Kodaikanal, many hotspots will give you a grand time. Here are some of the best.
Kodaikanal Lake
The star shaped man-made lake is a perfect spot for a family picnic. Tourists can also indulge in boating, horse riding and cycling. The crystal blue lake surrounded by green meadows is a sight to behold. The winter season brings a soothing layer of fog around the lake, which makes for a spectacular morning walk.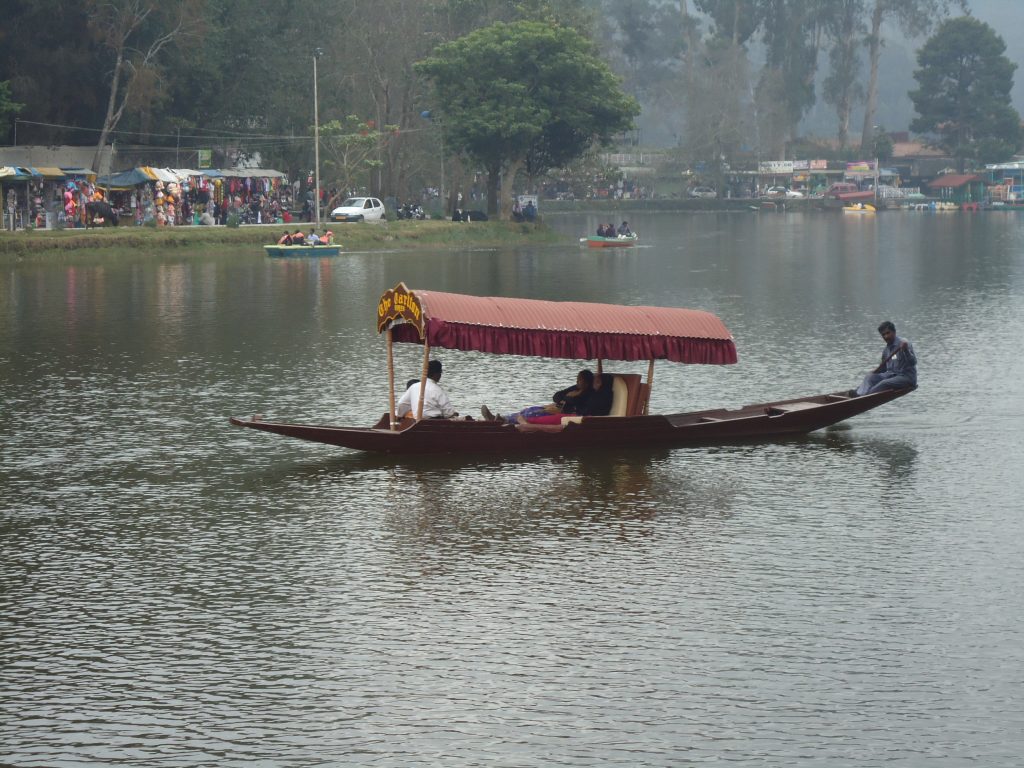 Green Valley view (Suicide Point)
Not to scare you away, Green Valley View is a heavenly spot that can be reached by walking through misty woodlands. This place was called suicide point because of the number of suicides committed there, but the name was later changed to Green Valley point for obvious reasons. As long as you don't wander off the bounds, it is safe. Nevertheless, the 500 feet steep drop offers a jaw-dropping panoramic view across the mountain valley and is perfect for adventure enthusiasts.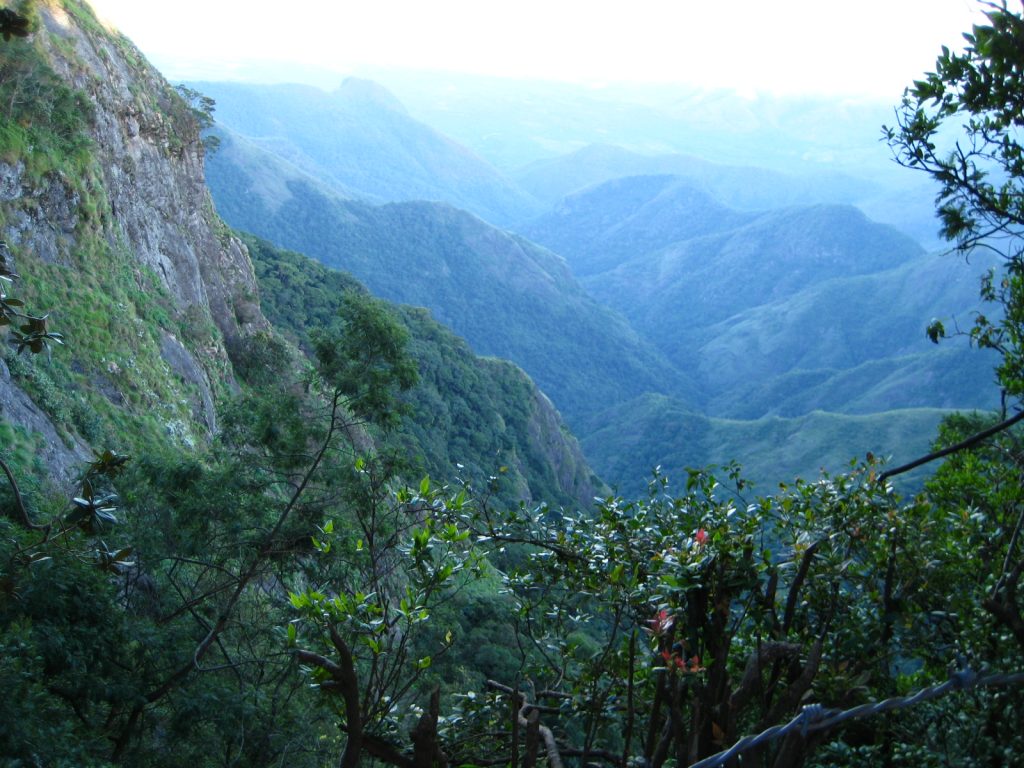 Devil's Kitchen/ Guna caves
Devil's Kitchen is a deep hidden valley that lies between Green Valley point and Pillar rocks. The main reason for tourist attraction is its hidden ravines that seem to appear out of nowhere. Due to the shooting of a movie called 'Guna' here, the place is also known as Guna caves. Devil's Kitchen offers a very daring and challenging experience for adventurists, so if you are good at spelunking, this spot should be up on your list.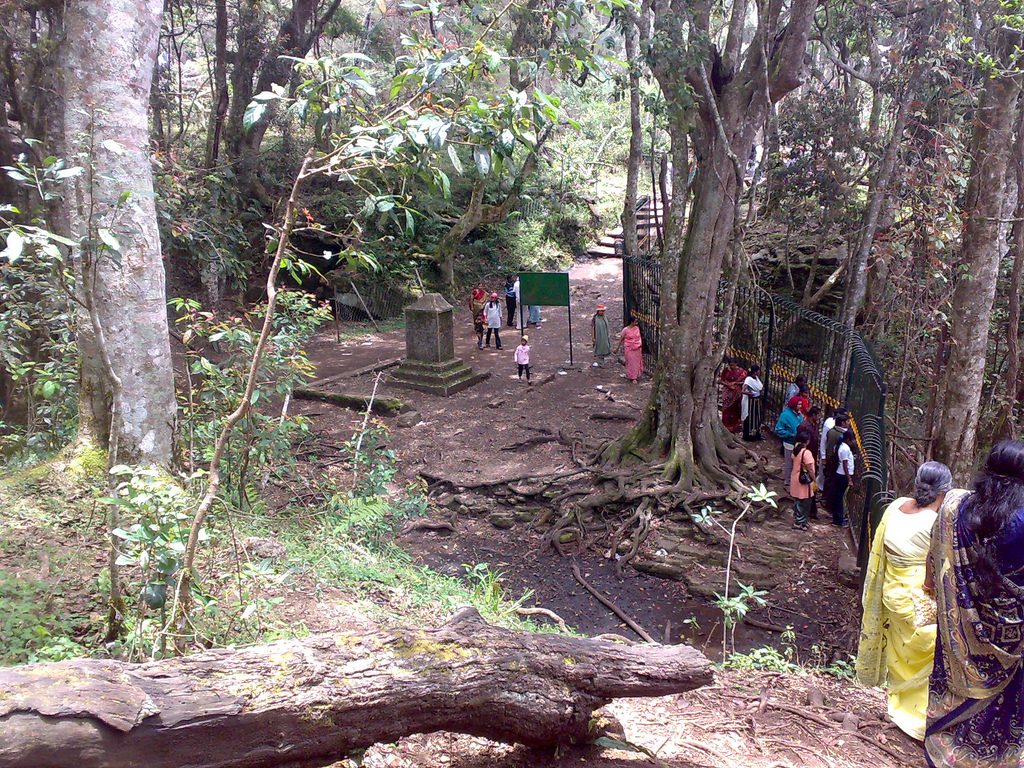 Berijam Lake
This pristine and serene lake surrounded by beautiful forest and pine trees is perfect for a day trip. Have a picnic with family and friends while enjoying the picturesque view of flora and fauna. The main attractions are Lake view, fire tower and medicine forest. A variety of wildlife species can be spotted near the lake. This is also a quiet place for bird watching and photography.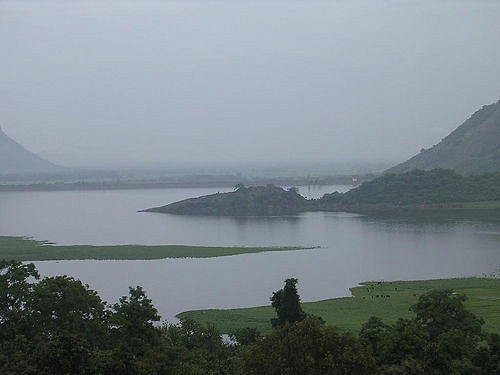 It is located more than 2000 meters above sea level which is the highest point at Kodaikanal. The spot offers more than just scientific attractions to the visitors. The view from the top is breathtakingly beautiful and gives you a chance to feel they calm of the clouds passing by.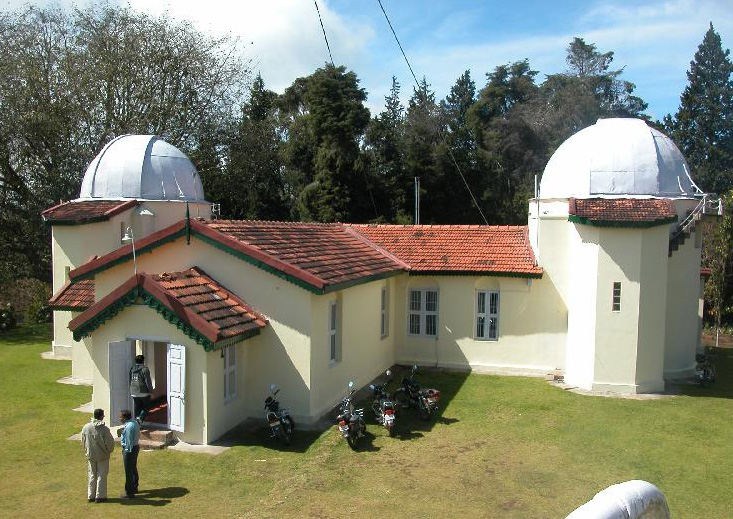 Coaker's walk
Coaker's walk is a kilometre long pathway on the slopes of a hill.  The walk provides you with a beautiful view of the hills. If you visit the place between 3 pm and 6 pm, you'll be lucky to encounter a phenomenon called 'Brocken Spectre'- your shadow is cast on the clouds!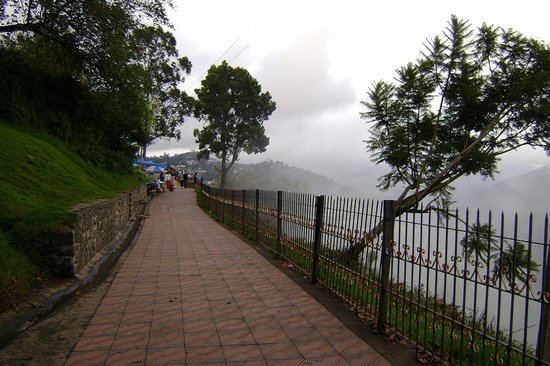 Kurinji Andavar Temple
The Kurinji Andavar Temple is famous for the Kurinji flower that blooms once in every 12 years. The temple is dedicated to Lord Kartikeya or Murugan. This place is a tourist attraction because of the flower and views of surroundings.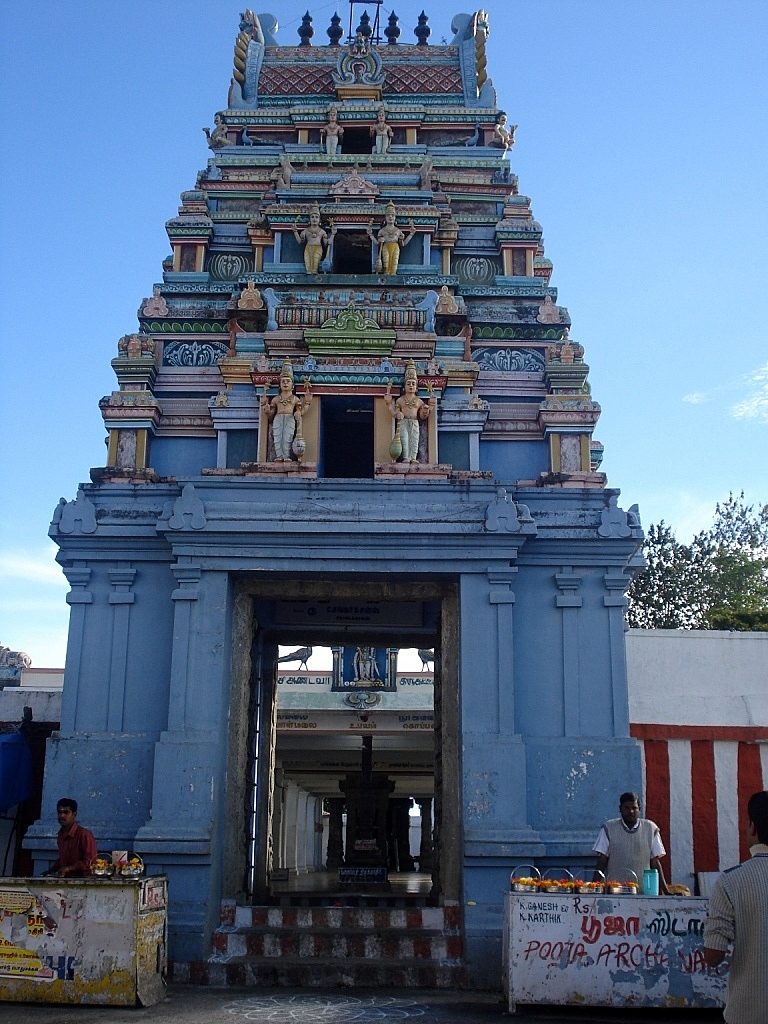 Bear Shola falls
Located just two kilometres away from Kodai Lake, it is a seasonal waterfall that is at its grandest during monsoon season. It is a quiet and peaceful fall which is truly a wonderful place for tourists to visit.
Dolphin Nose
One of the best short yet challenging uphill treks in Kodaikanal will lead you to Dolphin Nose, flat rock that is protruding over a chasmal height of 6600 feet. The heart-stopping edge-of-the-Earth feeling you get when you stand on the rock is one to cherish for long. The trek is tiresome but thankfully has some rest stops where you can refill your energy.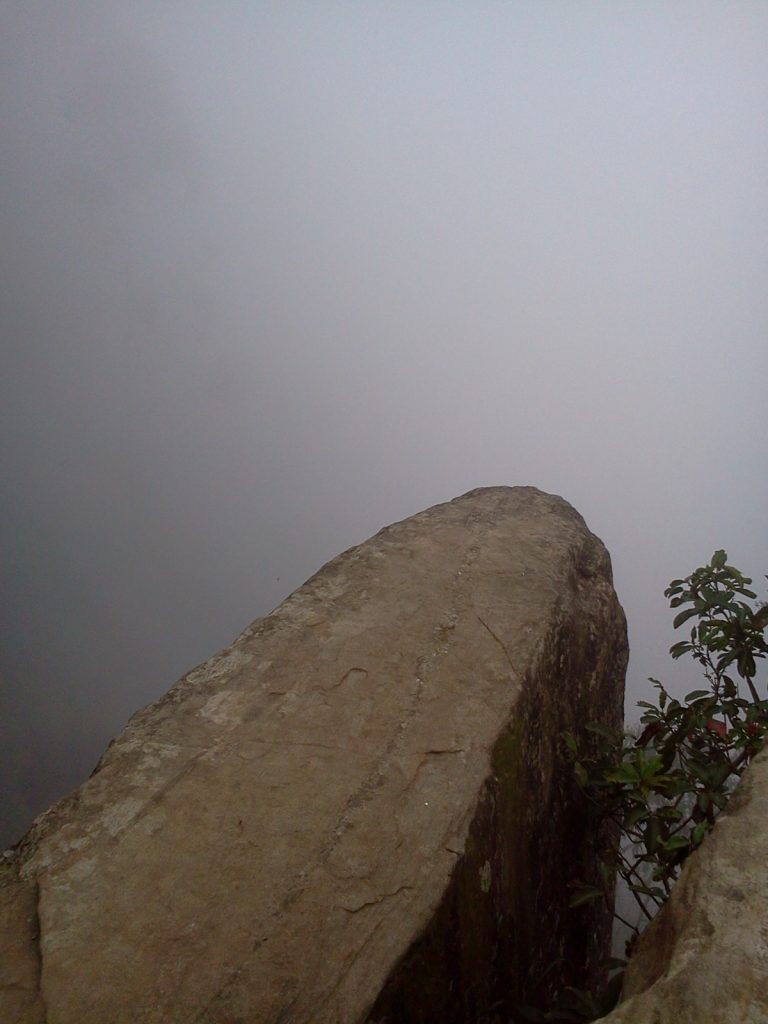 Pillar Rocks
Just about 8 kilometres from the Kodaikanal Lake, you will find the hill station's most famous tourist spot- the Pillar Rocks. Named because it is a structure of three vertically positioned massive boulders (400 feet tall), the Pillar Rocks is a comfortable hang-out spot for families, where you can make a nice picnic around its beautiful mini-garden setup.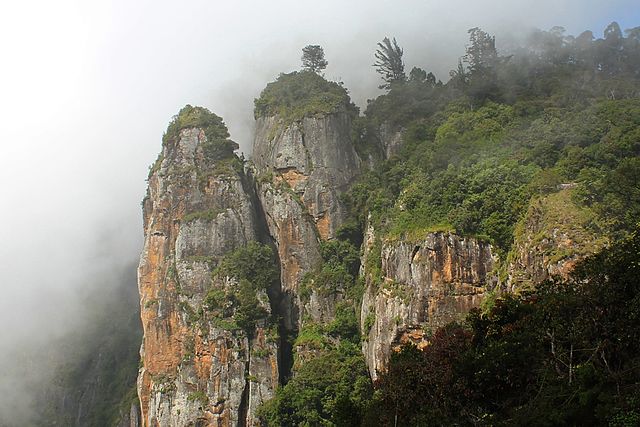 Other popular mentions include the Bryant Park, the Palani Temple, Natyanjali festival, Chettiar Park, Lutheran Church and Perumal Peak.
Kodaikanal is a popular honeymoon destination and can also be visited by families, nature lovers, a group of friends or adventure enthusiasts. The amazing weather and scenic views will make for a marvellous vacation. It is one of the best places where you can just sit back and relax or spend time in photography and sight-seeing, all for a very affordable price.
If you are looking for a place to stay at Kodaikanal, look no further than Kodai-By The Lake and Kodai- By The Valley, two of the most comfortable and fulfilling resorts you can find in the hill station.