Welcome to the unexplored side of Goa…The Goa you didn't know, the Goa you didn't try.
Because let's be honest, what pops up in your head when we mention Goa? Booze, rave parties, beaches, suntans and surfs right?
Not many are aware that there's more to Goa than sun-kissed beaches and cheap alcohol.
We at Sterling Holidays urge you to rediscover Goa our way and be outstandingly amazed at how memorable your next trip to Goa could be.
Ditch the fish curry rice and instead try the tongue-searing Vindaloo
If you are in the habit of digging into authentic fish curry the moment you land on the soil of Goa, Vindaloo will win you over with its fiery, fragrant and earthy flavours.
One cannot experience Goa without the hot, tangy spiced classic Vindaloo. This traditional Goan recipe keeps getting better and improvised with time, keeping in mind the delicate taste and authenticity of the dish.
Whether you are having it on your own or with a friend or even on a date. This dish would certainly make it memorable and a tasty one.
Ditch the Feni and Go Kings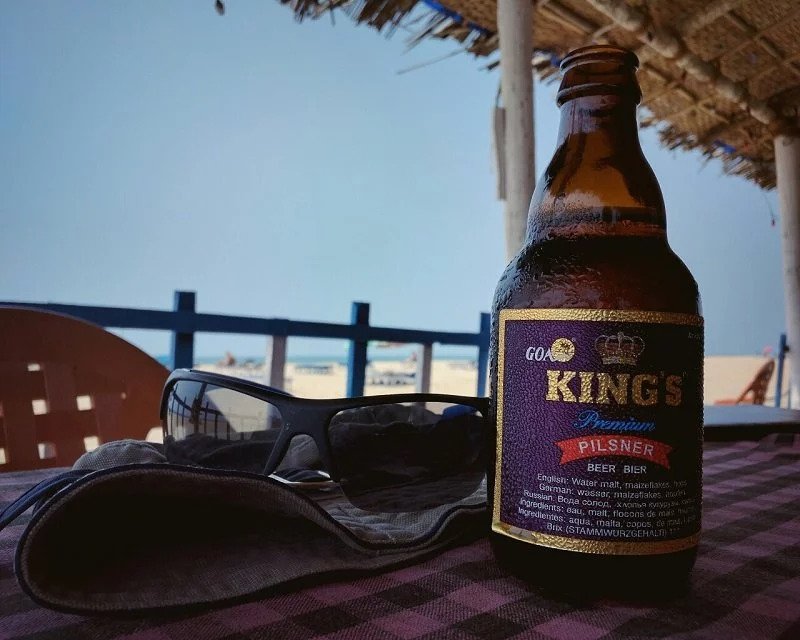 Houses in Goa may run out of salt but never out of Feni.
Feni has been popular in Goa for years now. This versatile and lively drink is a refreshing spirit used to craft scintillating cocktails.
Taking a slight break from the Feni, we propose to you the Kings! An open invitation to the Goa state of mind, the Kings is exclusively available in Goa …just like the Feni.
Known to possess a light taste and soothing after-mouth feel, it is a beer so royal that you'll feel the pride in drinking it. It comes in a tiny, cute bottle that clearly looks very distinctive from the others.
Ditch the Laziness and hop in for a breath-taking morning breakfast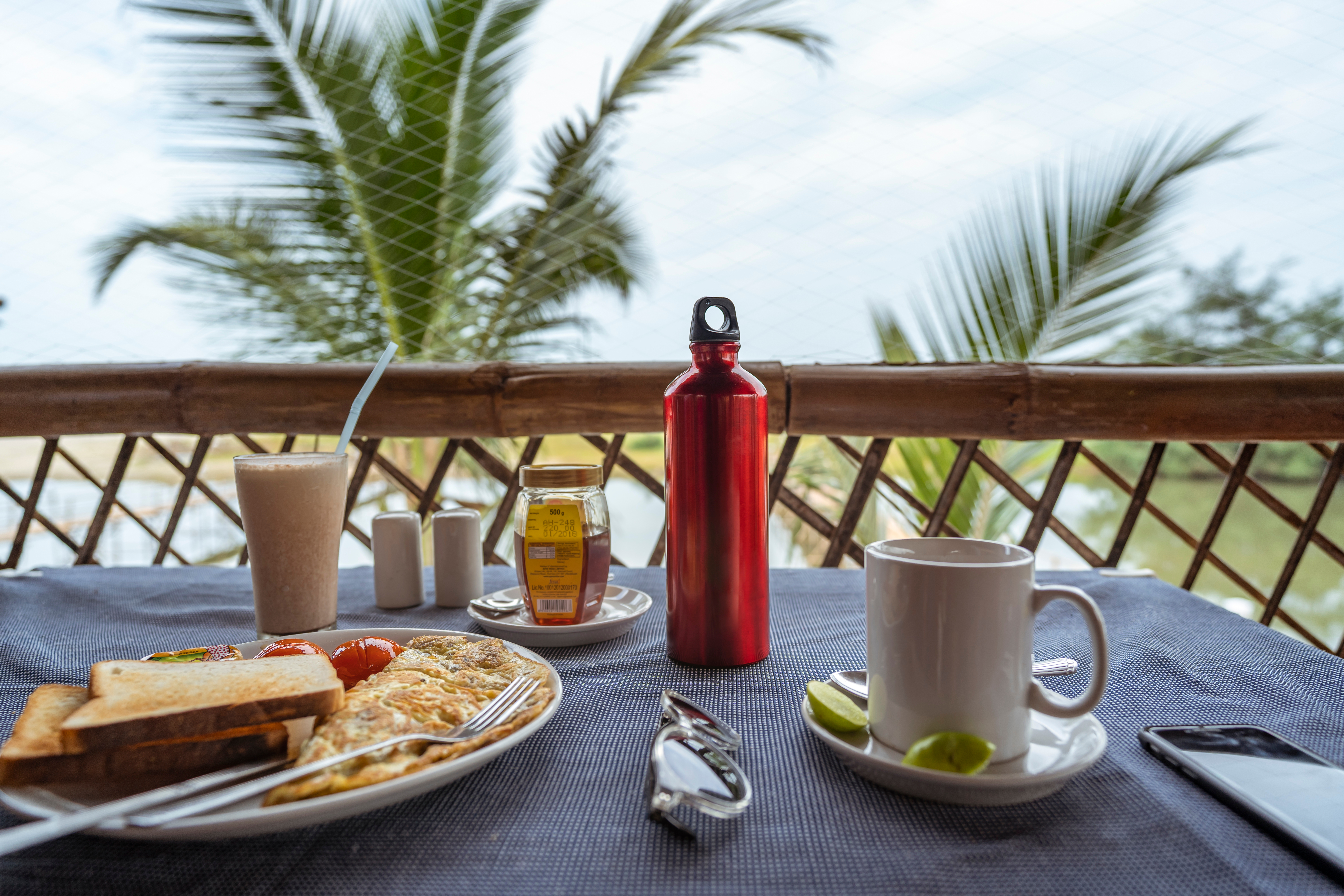 Even though you may want to cuddle in the comforters, you wouldn't want to miss having breakfast on the beach while witnessing the sunrise and morning sea breeze.
From sausages to eggs and south Indian breakfast, it is all there to start your day an authentic Goan way. Taste the best bacon, eggs, sausages and toasts accompanied with delicious smoothies. Enjoy your king-size breakfast while listening to soothing music to make your mornings perfect.
Play with exotic dolphins
We all have seen our favourite celebrity influencers post short videos in exotic locations where they are playing with jumpy dolphins. We all have dropped in thousands of likes on this rare sight. (and oh, also felt a tinge of jealousy).
If you ever thought you would have to plan an International trip to experience that, you can't be any more wrong.
You can get on the cruise at Sinquerim – North Goa and go around a rare experience of a dolphin sighting.
Go Kayaking
Water activities are one of the most happening activities to do in Goa. But amidst paragliding and jet skiing, kayaking often gets unnoticed. In the tryst to unearth the unexplored side of Goa, we present to you the charms of rowing across stunning creeks in the villages of northern Goa.
Row along the shore or into the sea and enjoy nature at its tranquil best and carve some beautiful memories.
Goa is a cult travel destination for a reason. It is relaxing and crazy both at the same time. No matter how many listicles you make you cannot avoid having Goa in each one of them.
So get along and book your stay at Sterling Goa – Bardez or Sterling Goa – Varca and experience Goa the way Sterling sees it.