Mumbai city is blessed with a long shoreline and has some of the most iconic beaches in India. Few of the renowned beaches which are popular crowd favorites are Juhu beach, Dadar Chowpatty, Girgaum Chowpatty to name a few. But while these beaches are famous and full of character, they are also polluted and overcrowded.
But fear not! Mumbai is surrounded by beaches which are pristine and clean, and are only a short ride away from the polluted city.
Alibaug Beach
Just 150 kms from Mumbai is the town of Alibaug, which was the home of India's foremost naval personality – the Maratha Admiral, Kanhoji Angre. It has the famous sea fort of Kulaba which is accessible by foot only during low tide as it is surrounded by water during high tide. Alibaug beach is a favourite getaway for Mumbaikars due to its pristine white sands and beautiful location. You can reach this breathtaking beauty by road via the Mumbai Goa highway, or take a memorable ferry trip from the Gateway of India or from Bhaucha Dhakka. You can even load a motorcycle or bicycle in the ferry from Bhaucha Dhakka and enjoy a beautiful bike ride down the coast while checking out the other beaches on the way.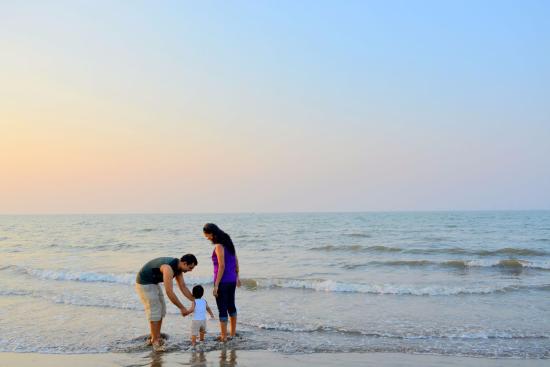 Diveagar Beach
Further down the Konkan coastline is the wonderful beach of Diveagar. All the beaches on this scenic coast are beautiful and Diveagar is no exception. It is a clean and quiet beach with white sun-kissed sands, and is an antidote to the tired city dweller's soul. There is a famous Ganesha temple at Diveagar, which used to have a beautiful golden idol – but was unfortunately stolen and melted down by thieves recently. You can reach Diveagar by road, or by a fun ferry ride from Murud Janjira, to have an enjoyable experience.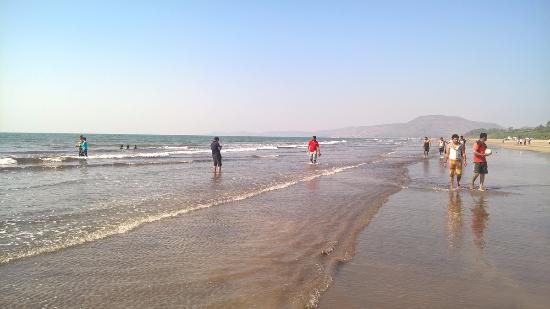 Bordi Beach
The spectacular Northern Konkan Coast, stretched from Mumbai to Gujarat, has several wonderful beaches and sea forts. Bordi is a small town near Dahanu, located close to the Gujarat border. Bordi beach has a unique character – it is a black sand beach, with an extremely gentle incline. Thus, during low tide, the water goes back, revealing huge grounds of flat sand, ideal for romantic evening walks. The whole vibe of the place is very chilled out and relaxed. It is a wonderful place to unwind and meditate. This exotic region is home to several chickoo orchards which were planted by the Parsee community when they immigrated to India from Iran. Even now there are many beautiful Parsee homes and homestays, ideal for your Instagram feed. Indulge in luxury by staying at the magnificent Daman Casa Tesoro for an unforgettable holiday experience.
Gorai Beach
This is the closest beach to Mumbai on this list. Gorai is a small village near Borivali. The easiest way to reach this remarkable destination is through an exciting ferry ride from Borivali jetty. Most people don't even know that there is a jetty from Borivali, so it turns out to be a pleasant surprise. Gorai has a wonderful golden pagoda which is an exact copy of the Shwe Dagon pagoda in Burma, and is also next door to Esselworld, the oldest theme park in Mumbai. You can enjoy a very pleasant day exploring all these places, and yet be back home in time for tea!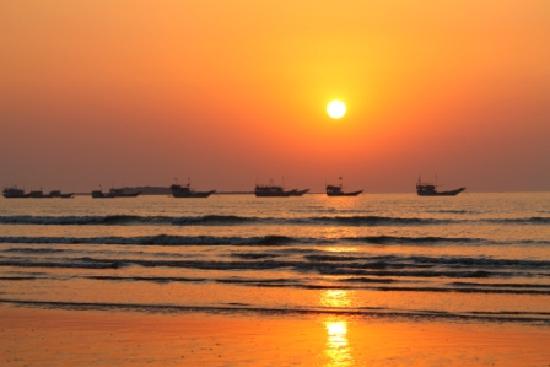 Baga Beach
Now we go all the way down to Goa, which is home to several magnificent beaches. Baga is on the northern part of Goa, and is home to the buzzing Goa party vibe. You will find a rich presence of tourists – both Indian and foreign – and the place buzzes with flea markets, beach sports, striking shacks and a variety of shops and restaurants. You can have your fill of retail therapy, beach bumming, water sports and delicious Feni all in the same place. Read our complete guide to plan a road trip from Mumbai to Goa for the perfect weekend getaway. Complement your stay by living at the gorgeous Goa Club Estadia for spectacular hospitality and a breathtaking view of the urban city.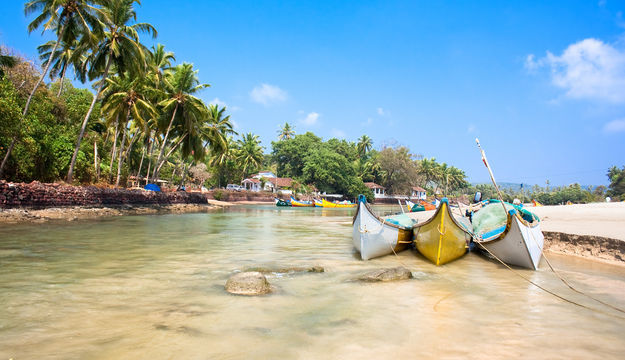 Varca Beach
Varca beach is the queen of South Goa. It is tranquil and calm. The shining white sand and relative emptiness makes it an ideal place to relax and get away from the madness of North Goa. You can really enjoy nature at its best here and take long walks on the beach to get a feel of what Goa used to be. While you are here, stay at Goa La Vida Varca for a mind-blowing experience.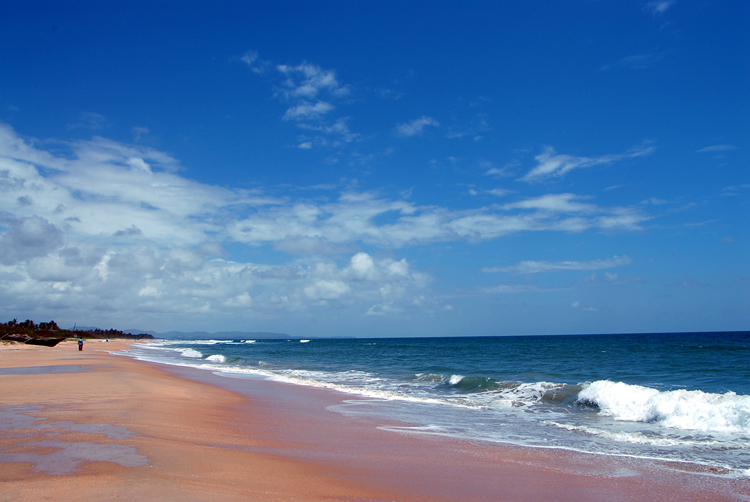 Whether you opt for the scenic beaches in South India or a tranquil hill stations in North India, rejuvenate your body, mind and soul by staying at Sterling Holidays and treat your family and friends to luxurious living.